SYNOPSIS
Randy and Drew are a young married gay couple who have adopted baby Jack at birth. When the two men were looking for ways to start their family, they settled on adoption and were contacted by Tracy, a 36 year-old grandmother of four. She was looking for an adoption placement for Jack, the infant son of her teenaged daughter, Corrie. Randy and Drew have an open adoption, so they keep in contact with Tracy and Jack's birthfather, the teenager Murray, but Corrie has kept her distance. Randy and Drew may both be men, but they provide a loving, stable environment for little Jack to thrive in. While playing with Randy, we see Jack utter his first word: Daddy.
Stephen works in downtown Vancouver as a patent lawyer during the week. On Saturday morning, he takes the ferry to Protection Island where a lesbian couple, Wendy and Coreen raise his two daughters, Kazea and Jazz, in a co-parenting agreement. Coreen is the only woman on Kazea's birth certificate, and Wendy is the only woman on Jazz's. If something were to happen to Stephen and one of the mothers, the other mother would have no parental rights regarding the child that isn't her biological daughter. All three parents wish to be officially recognized as the parents of both of their children.
Scott's dream for years was to become a father. After visiting an adoption agency, he learns that parenthood through adoption for a single gay man is out of the question. He then pursues surrogacy and finds his surrogate mother. The next hurdle is finding a clinic willing to inseminate her because they are not a traditional, heterosexual couple. Eventually a clinic agrees and Scott prepares his home and his life for fatherhood. He discovers that his surrogate is having twins, a boy and a girl. She goes into labour early so Scott misses their birth. We see him arrive at the hospital and witness him meeting his infant son and daughter for the very first time.


55 min DVD

Institutional Use - College/University
Public Performance Rights

$100.00 plus $5 shipping
_________________________
ALSO AVAILABLE
Institutional Use
NO public presentation

$20 plus $5 shipping
FOR DIGITAL COPY CONTACT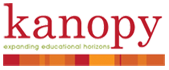 REVIEWS
"Fatherhood Dreams is an excellent portrait of gay parenting and shows that gay fathers exist and are essentially just like any other parents. They are, however, faced with some unique challenges and the film is straightforward and does not sugar-coat those issues and their struggles. Highly Recommended for all libraries and general programs."- Educational Media Reviews Online
"Offering a sensitive treatment of a controversial subject (even more so in the United States), Fatherhood Dreams is recommended."- Video Librarian
"Scenes of the men enjoying parenting time, interacting with family and loved ones, and commenting on what it means to be dads in a world that hasn't quite accepted them as parents make a compelling argument in favor of gay parenting and child-rearing diversity."- Booklist
RELATED FILMS
AWARDS &

SCREENINGS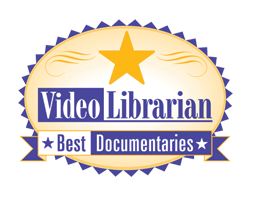 Screenings:

WORLD COMMUNITY FILM FESTIVAL, Canada
AD HOC: INCONVENIENT FILMS, Lithuania
MANY PBS STATIONS ACROSS USA
MELBOURNE Queer Film Festival, Australia
KNOWLEDGE NETWORK, British Columbia, Canada
WATCH DOCS: Human Rights in Film, Poland
REELING : Chicago Gay & Lesbian Film Festival, USA
QUEERSICHT: Lesbisch-Schwules Filmfestival, Switzerland
NEWFEST: The New York LGBT Film Festival, USA
INSIDE OUT: Toronto Gay & Lesbian Film Festival, Canada
HUMAN RIGHTS FILM FESTIVAL, Oxford Brookes University, UK
GLOBAL CURRENTS, Canadian National Broadcast
CONTACT FOR

MULTIPLE ITEMS

DISCOUNT
Interfilm Productions Inc
Mailing Address:
304 - 1515 West Hastings Street
Vancouver, BC V6G 3G6 Canada
(604) 638-8920 phone
(604) 899-4353 fax