SYNOPSIS
When nine-year-old OLGA is adopted from a small Russian orphanage, she must leave her beloved older brother behind, with little chance of ever seeing him again. LERA, 7, is torn by the loyalty to her birth mother and conflicting feelings toward her new North American family. We are witness to the girls' laughter and tears as well as the despair and the miracles which will change their young lives forever.
Shot over 3 years, From Russia, For Love follows the story of older Russian children who are adopted by North American families. We examine their memories, losses, attachments and wounds as the process unfolds. Rather than intrude, the camera merely records - capturing moments of both tenderness and confusion, tension and compassion. Documentary filmmaker Julia Ivanova, an adoption coordinator herself, is allowed unprecedented access to Russia's orphanage system, the children's lives, and intimate moments with the new families.
The film is full of unexpected twists, as it follows Olga and Lera on their emotional journey. This documentary has been broadcast in over 26 countries with much acclaim and public interest.
52 min DVD

Institutional Use - College/University
Public Performance Rights

$100.00 plus $5 shipping
_________________________
ALSO AVAILABLE
Institutional Use
NO public presentation

$20.00 plus $5 shipping
FOR DIGITAL COPY CONTACT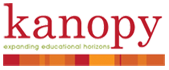 REVIEWS
"Julia Ivanova specializes in films which document North American relations with the Russian Federation. Her film, Moscow Freestyle, examined these relations through the prism of twenty-something Americans and Canadians who traveled to Moscow to teach English – and to find love, friendship, and adventure. In From Russia, For Love, Ivanova has chosen a different perspective: the relationship between two Canadian families and their adopted older children from Russia. Shot over the course of three years, the images are by turns moving and profound," - Educational Media Reviews
"From Russia, For Love follows Canadian families who excitedly come to Russia to adopt little girls. Both of the girls are older, having lived with relatives prior to arriving at the orphanage, and both have emotional issues. Through skillful interviewing of the parents, children, family members left behind, and orphanage employees, the film shares the myriad joys and fears experienced by these adoptive families. Documenting important issues for prospective adoptive parents such as language barriers and bonding problems, the film provides in-depth coverage of both families' periods of adjustment over two years. The Russian interviewer is able to converse easily with the children; English-language subtitles document all comments. This quality production focuses on experiences that may be typical for families attempting a Russian adoption and will appeal to a general audience," - Library Journal
"This deeply moving documentary was more than a labour of love for its maker, Russian-born Julia Ivanova. The story - one riddled with broken hearts, failed parenting, and fetal alcohol syndrome - was eventually winnowed down to the saga of a few children...
I was surprised by the purity of these children and how they dealt with me," Ivanova told the Straight. "But nothing disappears. Those problems will forever be a part of who they are... But I was amazed by the adoptive parents and their spiritual qualities; their capacity for unconditional love was something to judge your own actions by," - Ken Eisner, Georgia Straight

RELATED FILMS

TRAILER
CONTACT FOR

MULTIPLE ITEMS

DISCOUNT
Interfilm Productions Inc
Mailing Address:
304 - 1515 West Hastings Street
Vancouver, BC V6G 3G6 Canada
(604) 638-8920 phone
(604) 899-4353 fax