SYNOPSIS
What happens when you take a group of eager Western men to Odessa, Ukraine where young, beautiful and single women are everywhere and give them a short period to meet a wife? Welcome 10 Days=Wife: LOVE TRANSLATED!
It's a jungle out there especially where men have only ten days but countless opportunities to meet the right woman - or fall for a scammer in this land of stunning beauties. Not all men are losers and not all women are gold diggers, but the abundance of romantic opportunities brings out the best and the worst in human nature. Social events are organized to introduce men to hundreds of skimpily dressed beautiful women. Both the men and women have different strategies for this life changing game and plans are discussed, reworked and foiled. We follow the games closely as men choose which women to go on dates with and struggle mightily to seduce them all the while trying to overcome the language barrier, cultural differences and age gap.
Organized by ANASTASIA DATING TOURS, men from US, Canada, Europe, Middle East and even Japan fly to Odessa in the Ukraine, get on a bus and travel together from one place to another, meeting women along the way. What type of Western man goes on these Bride Tours? The audience will be divided in their opinions – some will see the men as pathetic losers and some as brave romantic souls. During the tour, most men are making plans to meet as many women as possible: the trip is expensive and one should increase his chances of finding a loving wife by diversifying the portfolio. Michael, who has never had a date in his life before Odessa, eventually loses track of how many girls he "had an appointment with"; while Ramon, a charming smart doctor, spends his whole trip with just one girl who he met on the second day of the tour. Will this plan work? The beautiful Galina, Ramon's girlfriend, gives us a chance to understand the realities of living in Eastern Europe as a single attractive woman. In the end one couple stays together but it's not the one you would have guessed.


85min DVD

Institutional Use - College/University
Public Performance Rights

$199.00 plus $5 shipping
_________________________
ALSO AVAILABLE
Institutional Use
NO public presentation

$49.95 plus $5 shipping
FOR DIGITAL COPY CONTACT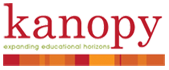 REVIEWS
"Interesting documentary - From Russia with Love, so to speak - This is recommended," Video Librarian
"Can't look away reality show meets intriguing investigative
journalism," TimeOut Chicago
"Julia Ivanova's documentary about well-to-do Western men traveling to Eastern Europe in search of love provides an
insightful and humorous look at culture clash, loneliness, dating in the age of the internet, and human nature itself. Love
Translated does a masterful job of not taking sides, but rather showing people at their most absurd. Neither the men nor
their potential brides come across as victims, but confusion, deception, and emotional game playing are all in effect for both
sides," Rosebud
Far more entertaining than reality TV's "The Bachelor," but with its own share of disturbing moments, "Love Translated" follows a dozen older Western men on a 10-day international dating
tour in Odessa, Ukraine, where, in a mind-boggling mix of tourism and speed dating, they meet hordes of young, scantily dressed beauties. While attentive to the dubious motives and deluded expectations on both sides of the, er, romantic equation, Moscow-born, Vancouver-based helmer Julia Ivanova remains scrupulously nonjudgmental as she explores why these men and women desire a foreign mate," Variety
" Despite the uncomfortable and sometimes disturbing subject
matter and the long history of subjugation and objectification
that are impossible not to consider when viewing it, Julia
Ivanova's film is compelling, watchable, and even entertaining,"
Elevate Difference
RELATED FILMS

AWARDS &

SCREENINGS
NOMINEE for the ARTISTIC MERIT AWARD by WOMEN IN FILM
Screenings include:
CHICAGO INTERNATIONAL FILM FESTIVAL

VANCOUVER INTERNATIONAL FILM FESTIVAL

LITTLE ROCK FILM FESTIVAL

CONTACT FOR

MUTIPLE ITEMS

DISCOUNT
Interfilm Productions Inc
Mailing Address:
304 - 1515 West Hastings Street
Vancouver, BC V6G 3G6 Canada
(604) 638-8920 phone
(604) 899-4353 fax