SYNOPSIS
For young Westerners, teaching English abroad seems like a perfect opportunity to see the world and find themselves. These fun-loving teachers get a reality check on the streets of Moscow, where they meet greedy policemen, fight with surly locals, and experience Russian nationalism, while trying to stay away from terrorist bombings and enjoy the freedom of lawlessness... Their romanticism gets bruised but dies last.

"Some people think China is great, some people love India, and I always wanted to go to Russia. I can see myself spending my entire life working on this one goal – becoming Russian."
Gwain

We meet Gwain Hamilton in Moscow, three years after he becomes an English teacher there. He loves the place, the culture, the language, he even loves the ugly things that can be seen plenty in Moscow. Gwain seems to feel that Moscow could be his home for the rest of his life. This is when, within two short weeks, an unthinkable chain of events takes place.
Terrorist Attacks, related to the war in Chechnya, shake Moscow and Russia: bombs on buses, suicide-bombings of planes by Chechen terrorists, explosions in the Metro, and the killing of hundreds of children on the first day of school shock Russian society.

"None of this directly affects you. You have a sense of it, you understand it, you know it's wrong but it never knocks on your door." Ben

Gwain witnesses how within days fear and anger change the mood in the city. The Russian version of freedom turns into the ruthlessness of the authorities, discrimination against non-Russians, intolerance of other nationalities and religions.
Even Gwain's belief, that he is a full member of Russian society, is shattered when he learns that everyone still sees him as a foreigner. He notices that all his true friends are foreigners just like him who pretend Russia is their new home. This is when
Gwain takes a serious look at what he is doing in Moscow, Russia and grows up.



53 min DVD

Institutional Use- University
Public Performance Rights

$199.00 plus $5 shipping
_________________________
ALSO AVAILABLE
Institutional Use
NO public presentation

$49.95 plus $5 shipping
FOR DIGITAL COPY CONTACT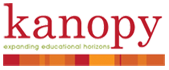 REVIEWS
"The film provides an excellent portrait of post-communist Moscow through the eyes of young Westerners," - Educational Media Reviews Online
"With clarity and integrity, this documentary captures the changes that take place in Russia...Strongly Recommended," - Library Journal
"Here at Norquest College we have extensive Intercultural Program and utilize a lot of media footage for learning. The documentary has one of the best insights into Russia, particularly Moscow..." - Paul Holmes, Coordinator - NorQuest College
"this documentary well captures the life of an English teacher in Russia -- the loneliness and frustration, the seedy apartments and the washing clothes in the bathtub, the clashes with administration, police and surly locals, the drinking, bantering and wandering around at night, the bruised romanticism and idealism... I recommend it." - englishteacherx.blogspot.com
RELATED FILMS

TRAILER
CONTACT FOR

MULTIPLE ITEMS

DISCOUNT
Interfilm Productions Inc
Mailing Address:
304 - 1515 West Hastings Street
Vancouver, BC V6G 3G6 Canada
(604) 638-8920 phone
(604) 899-4353 fax